Individual,Couple & Family Therapy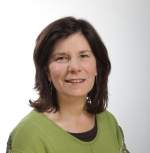 Welcome !

You need to feel emotionally, intellectually and physically safe when working with a therapist in order to reduce your initial
anxiety and begin to explore your options for growth and development.
Sometimes, We have a relationship problem- with our partner/husband/wife, our children, and/or our colleagues.
We have confidence/self-esteem concerns about our own choices in life, our parenting decisions, etc.
There are behavioural concerns, school anxiety,or school bullying which have affected our children.
There is more tension in a family because of separation, new partners, new babies or other changes.
Worry over elderly parents, chronic illness, sadness/grief has affected us.
Concerns about addiction and/or abuse overwhelm us.
We wish to understand more about ourselves and our own family of origin.
We wish to reduce or eliminate particular symptoms with a view towards feeling better.
Kathryn is very experienced in working with a myriad of concerns. Although it can be more expedient and useful for all
of the concerned parties to attend, it is not compulsory. An individual can also do "family therapy" work.
Whether you or your employees are facing specific difficulties or stressors, general day-to-day problems
or wishing to do some personal development work, Kathryn Wilusz may be the person for you !
For more information about this work, you might also wish to refer to the following links:
Family Therapy Association of Ireland (FTAI)
and/or American Association for Marriage and Family Therapy (AAMFT)
www.familytherapyireland.com
Family Therapy explanatory video from FTAI:
http://www.youtube.com/watch?v=9z3SW4siHZk
www.aamft.org
AAMFT video: https://www.youtube.com/embed/31EgvvbXS6M
For more information, Please contact Kathryn directly at (087)6334728 or (061)386500